Our Mission
The safety of consumers online is a minefield, putting personal data and financial information at risk. Consumers are confident they're safe online, but hackers have proven otherwise.
According to the 2017 Norton Report, hackers took $172 billion from 978 million consumers in 20 countries, with a reported average loss of $142 per victim. 143 million consumers were victims of cybercrime in the United States alone – more than half the U.S. adult online population. This doesn't even address the time lost dealing with the aftermath.
No company on the planet is safe from the threat of a cyber-attack. According to a 2015 Ponemon Report, the average detection time for attacks is 256 days. This creates the possibility of enormous damages, while similar attacks are repeated on other targets before detection.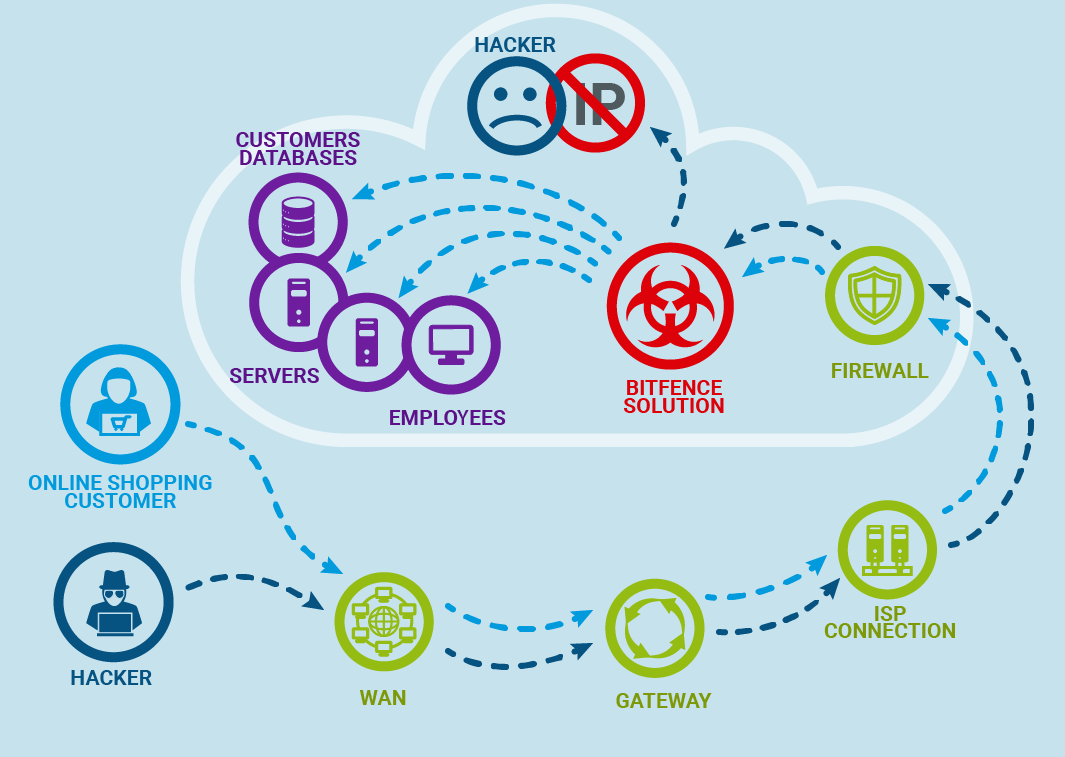 BitFence is an advanced cybersecurity solution that will identify hackers and distribute their profile information to the protected community on our decentralized blockchain network.
BitFence aims to reduce the average detection time of zero-day cyber threats dramatically. The goal is to provide a proactive defensive solution to protect other systems from similar cyber-attacks.
Our community members will "mine" hacker activity by running HoneyNet nodes, essentially "trapping" hackers. As these attacks breach a BitFence "Honeypot," the system captures and analyzes their signatures using our custom designed Artificial Intelligence software, delivering alerts and threat protection to all our subscribers.
If a BitFence miner running in the United States faces an attack by hackers, all Bitfence subscribers, located in any region (Europe, Asia, Africa, etc.), would be protected from similar attacks in seconds.